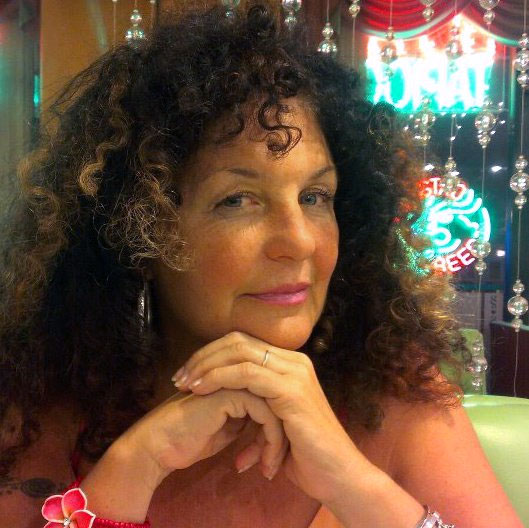 Marie Cartier, scholar, author, visual/performance artist, and queer activist, has carved a unique path through academia and social movements alike. Her journey began with early roots in activism, laying the groundwork for a life committed to social justice and change. This passion led her to academia, where she explores the intersections of queerness, lesbian and gay history, feminism, and religion. Marie's work in visual and performance art is an extension of her activism, creating impactful pieces that challenge and inspire.
Currently, Marie enriches minds at UC Irvine and CSU Northridge, covering subjects as diverse as Film & Media Studies, Gender and Women's Studies, and Queer Studies. Her influence, however, extends beyond the classroom. As an author, her writings are conversations with readers, inviting them to question and engage with societal issues critically.
Professional Achievements
Throughout her career, Marie has been a voice for change, not just through her teachings and activism, but also in her written work. Her book, "Baby, You Are My Religion," is a testament to her in-depth research and personal passion, reflecting her forward-thinking approach and dedication to social justice. Beyond authorship, Marie's contributions to academia and activism have been recognized in various circles, underscoring the importance of her work.
Art and Activism
Marie's artistry is a fusion of her scholarly insights and her activist spirit. Through visual and performance art, she communicates complex themes surrounding gender, sexuality, and societal norms. Her art isn't just a form of expression; it's a call to awareness, a beckon for change, mirroring her lifelong commitment to challenging the status quo through every medium available to her.
Speaking Engagements
Marie's dynamic presence, both as a speaker and an educator, resonates beyond the lectern. Known for her insightful, engaging style, she captivates audiences with her blend of scholarly research, personal narratives, and forward-thinking perspectives. Her talks are not just lectures; they're catalysts for change, inspiring action and thought in every listener.
Whether discussing historical movements, current events, or future trends, Marie's speeches underscore her belief in active, informed participation in societal narratives. Her speaking engagements are memorable events, lighting sparks in every individual she reaches.
Contact Marie 
To invite Marie Cartier to be a part of your event, please click here. Her unique insights are not just informative; they are transformative, promising an engagement that will resonate with audiences long after they leave the room. Provide details about your event — the theme, date, audience size, and particular topics of interest — and be ready for an enriching experience.
"Cartier's book merits attention from historians of LGBT America and theorists of religion, for the richness of its primary material and the probing questions it poses about the functions and forms of religion."
The Journal of American Culture – Jennifer Rycenga