SCREENING
Step into the Sacred: A Special Screening of Baby, You Are My Religion!
We are pleased to announce the screening and discussion panel of Baby, You Are My Religion as part of the Circa Queer History Month program from the ONE Archive Foundation. From its early conception, this documentary guides viewers through times when being authentic was an act of bravery. Inspired by Marie Cartier's pivotal book from which the film takes its name, the documentary delves into lesbian bar culture, viewing them not merely as venues but as sacred spaces that provided community and refuge. Intertwined with Cartier's groundbreaking insights, the narrative unveils the nuances of each impactful era.
Following the screening, Marie Cartier will facilitate a panel discussion featuring special guests. Anticipate a dynamic and engaging conversation. We invite you to join us and be part of this enriching experience!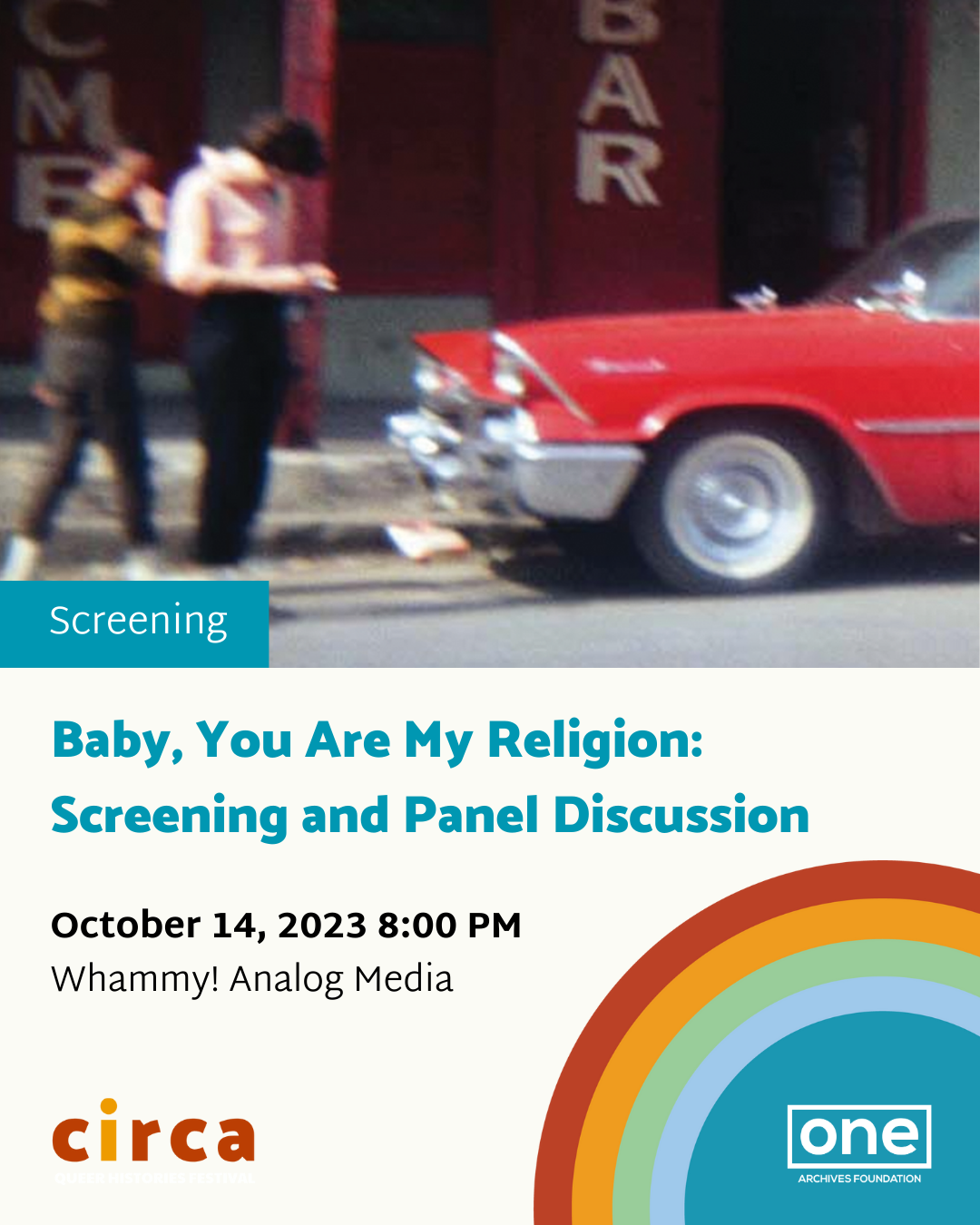 Celebrating seven decades of service to the LGBTQ+ community, ONE Archives Foundation presents Circa, the first and only LGBTQ+ histories festival in the United States. Kicking off at the start of LGBTQ+ History Month, October 2023, the month-long programming series will showcase the trailblazing histories and vibrant cultural contributions of LGBTQ+ communities through the lens of present-day challenges and triumphs. Spanning the arts, humanities, politics, and culture, Circa will feature queer and trans thinkers and doers leading the movement for LGBTQ+ liberation.